In many of our articles, we were mentioning InControl component as the one, which complements all of the Land Rover models, namely:
Range Rover,
Range Rover Sport,
Range Rover Velar,
Range Rove Evoque,
Land Rover Discovery,
Land Rover Discovery Sport.
Land Rover InControl® is a suite of functions available in different variations. These functions belong to four main subsystems such as Driver Assistance, Connectivity, Infotainment, and Meridian Sound System, ensuring the maximum connection between driver and the vehicle, and providing an exclusive driving experience.
1. Driver Assistance
Some of InControl Driver Assistance functions are available in a standard package, others are optional. Among the most useful ones are Emergency Breaking and Lane Assist features. The first one tracks the distance between your car and the vehicle in the front, warning the driver in case of a possible collision and starts the brakes to minimize an effect of the incident. The Lane Assist feature will help the driver to keep the line without drifting away. Another addition is the Driver Condition Monitoring – it recognizes if the driver starts falling asleep and gives an alert that he or she needs to have a rest. The system can also recognize road signs and show speed limits on the informational panel. Let's also mention an Adaptive Cruise Control, which controls driving speed according to the distance and speed of surrounding vehicles. There is also a great range of parking features, which significantly help to park safely. For example, at the screen you can see how close vehicle's sensors are from the obstacles.
2. Connectivity
Using a smartphone driver can control the vehicle remotely, starting the heating before going inside. The driver can also flash the headlights or open the doors distantly and lock them when things have been done. It is also possible to adjust driving route from a smartphone before getting to a car so it will appear at the front display. Land Rover also offers Connect Pro edition available with InControl Touch Pro only. It gives more features such as WI-FI hotspot, advanced navigation options, InControl Apps and Remote Premium services.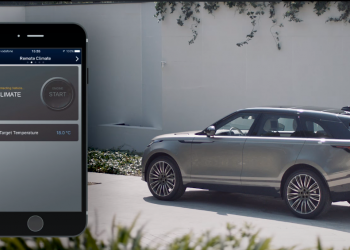 3. Infotainment
InControl Infotainment is available in three modifications – Touch, Touch Pro and Touch Pro Duo. The first Touch version has 8-inch touch display with 2D and 3D maps navigation available. It can also project relevant driving information on the windscreen and play radio. The more advanced Touch Pro edition comes with 10-inch touchscreen, includes all the functions available in Touch version as well as rear seats entertainment, Meridian sound system, online media and digital TV, virtual navigation instrument. Finally, Touch Pro Duo offers a driver two touchscreens, Interactive Driver Display, Navigation Pro system, Dynamic Dials that control seats and all the functions available in previous Touch Pro modification.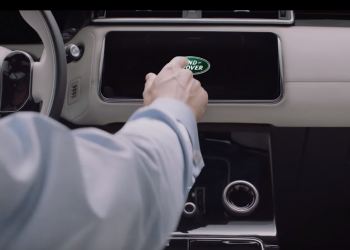 4. Meridian Sound Systems
Despite Meridian Sound System is the part of InControl Touch infotainment we will tell about it separately. The innovation of the system lies in three main factors. The first is a positioning of speakers depending on cabin's parameters and shape. The second is a specific signal processing which enables precise and clear sound transmission. And, at last, the system in a basic package offers 12 speakers located around the cabin. The number of speakers can be increased to 18 when choosing Meridian Surround, and to 28 as for Meridian Signature Sound System.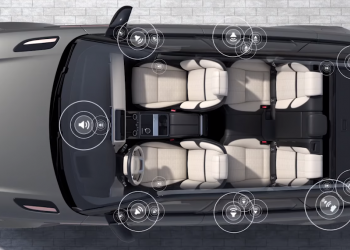 Ukarauto Land Rover auto parts online store presents you the list of Driver Assitance, Connectivity, Infotainment and Sound features attributable to each Land Rover vehicle model.