In its efforts to deliver the ultimate driving experience to its customers, Jaguar Land Rover offers car owners crypto in exchange for their driving data. Drivers can spend crypto on parking and coffee.
In the past, we've witnessed Jaguar Land Rover doing everything in its power to fine-tune their vehicles to make the driving experience even more enjoyable.
To push the limits of what modern JLR cars can offer to drivers, the company has used cutting-edge technologies, significantly improved the ergonomics of the car interior, and made improvements on engines. It appears that JLR drivers are bound to experience even more perks in the near future.
JLR has launched a delicate driving data collection campaign. In order to motivate the drivers to share their driving data, JLR decided to reward them with cryptocurrency. Apparently, all drivers who enable the driving data sharing feature in their cars will be able to receive crypto in exchange and spend it on parking and coffee.
The Trial Has Already Begun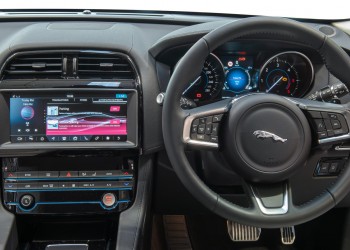 JLR vehicles' new systems enable them to collect and transmit all sorts of data, including data about potholes, traffic, and other important metrics. This can help the manufacturer spot any irregularities in time, and most importantly, other drivers will have a real-time input in the current traffic conditions.
The ultimate goal is to enable everyone to go from point A to point B with no hassle. The trial has already begun, as JLR wants to push this system implementation as fast as it can.
The testing is taking hold at Jaguar Land Rover's new software hub in JLR's software engineering base in Shannon, Republic of Ireland. Jaguar F-PACE and Range Rover Velar feature the data collection and transmission systems, and the ones in Shannon will serve as testing vehicles.
In fact, both Range Rover Velar and Jaguar F-PACE are, as of a few days ago, collecting and transmitting driving data by default. The data these vehicles collect and transmit refers to information about road conditions.
If the system proves valuable and without any bugs, it can go live on across the entire JLR fleet. At least for the vehicles that feature the software and hardware requirements. Since JLR has always cared about its customers' privacy and security, the drivers will have the option to enable/disable the data sharing as they please.
JLR places its hopes that drivers will decide to share this data. To further incentivize them, JLR has decided to reward those who share with digital tokens.
Who Will Recieve the Shared Data
The data shared by drivers in the above-described fashion will go to Jaguar Land Rover. But in order to improve the driving experience for every person on a road, other parties will also be able to gauge the data. For now, we know that local authorities and navigation providers will also receive the data from JLR drivers.
This data will be used to inform the drivers in a timely manner of bad traffic conditions. The onboard navigation systems will provide these drivers with alternative routes and thus help them avoid traffic and reduce waiting times.
What Do We Know About Cryptocurrency Reward
In an effort to incentivize the drivers to share their driving data, JLR has decided to reward them. To make the rewarding system fair and at the same time valuable enough for the drivers, JLR has partnered up with the IOTA Foundation. This partnership enabled JLR to offer all the benefits of innovative Smart Wallet tech to its customers.
The best thing about Smart Wallet tech and the new data collection and transmission system is that they work seamlessly. The systems will have no downsides for the drivers. It is quite the opposite – the drivers will be informed about traffic jams in advance.
Although sophisticated, the distributed ledger works in a simple way. The cars of all the drivers who enable this option will receive digital tokens as a reward. These digital tokens can be redeemed for all sorts of rewards.
The process is automatic and drivers don't have to take any action when paying parking fees, smart charging electronic vehicles, tolls, etc. One of JLR's goals is to make car services available for everyone and make their use effortless.
Crypto Rewards Are Part of the Destination Zero Strategy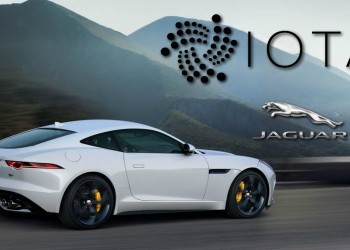 Destination Zero Strategy is one of JLR's latest efforts to improve the driving experience, but at the same time protect the environment. How does the crypto reward fit into this strategy? It's simple, to achieve zero congestion, zero emissions, and zero accidents (the main three goals of the Destination Zero Strategy) traffic has to be further optimized.
To optimize the traffic and reduce gas emissions for idle vehicles in traffic, navigation providers and local authorities need data. And JLR figured out that the best way to collect the data is to offer attractive rewards to drivers.
The Executive Director of Product Engineers, Jaguar Land Rover, Nick Rogers commented on these latest developments: "Our Shannon software development center is advancing the use of cryptocurrency to make people's lives better, by allowing drivers to safely share data and make payments from their vehicle.
Working with our engineering hub in the UK, the team in Shannon are pioneering and testing these sophisticated connected technologies that will help people make the most of the time they spend in their car. Jaguar Land Rover is embracing autonomous, connected, electrified, and shared mobility technology as we endeavor to make cars safer, cleaner and smarter for everybody."
It is always rewarding to see one of the world's leading car manufacturers making a step towards a safer, smarter, and emissions-free future. The data collection and transmission backed up with a crypto reward system is definitely one of the ways to achieve it.
JLR is continuously working on developing and introducing new technologies. Currently, their team of engineers at Shannon R&D facility, is working on developing self-driving features and driver assistance systems.