Traditionally, Land Rover autos are quite popular among tuning studios that make advancements of car's design, interior and settings for any taste. Being spread worldwide, this practice continuously outrages designers of the British automaker.
The Land Rover design director Gerry McGovern comments: "It's easy to take a product that's already been created and put a little spoiler on it or whatever, but I'd like to see them design their own car". Supporting this statement, Land Rover has released the new styling kit. SVO Design Pack is being offered as an extra option when you are buying a new car or it can also be installed on already bought Range Rover. The package was designed by Land Rover Special Vehicle Operations and today it is available for all Range Rovers with any completion and vehicle base on 2013 models onwards.
The SVO Design Pack complements Range Rover's exterior with a number of elements that emphasize traditional British design when performing advanced design solutions. Cars' owners can install new bumpers, grilles, different side skirts, and nozzles for exhaust pipes.
To be more detailed, the front bumper is made in the way it incorporates the lamps, which also go redesigned. The front grill has been slightly changed, so it requires taking a close look at the car to be noticed. The rear bumper integrates the new kind of exhaust pipes, and the side skirts add the final touch to the whole image.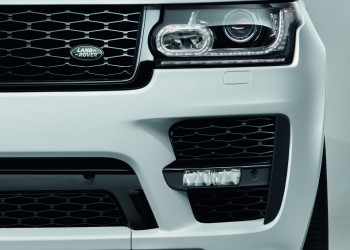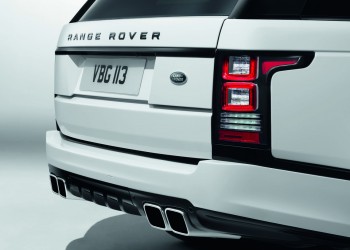 Today SVO design pack is available at the price of around $13000. Despite the pack does add distinguishing signs to the car, they are still cosmetic and being not enough for the full redesign of the vehicle. The more complex design solutions, which are based on specific preferences and unique features, will cost much more than the price of SVO Design Pack is.
For instance, the Range Rover Holland and Holland Edition costs $244,500 including the car itself. When the Range Rovers' price starts from $98000, the one who wants such a complex individual approach has to be ready to pay more than double to get specifically designed Land Rover vehicle. The similar kind of special edition was also created for the Austrian Red Cross. The "Project Hero" has become one of the biggest projects of Jaguar Land Rover Special Vehicle Operations.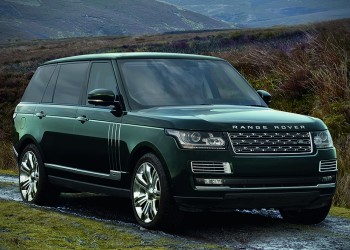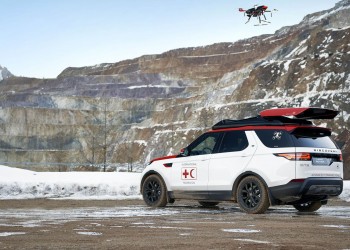 Currently there is no big demand expected for the SVO Design Pack for several reasons. First of all, those who anticipate the kit being offbeat instead of conservative will not be satisfied. Moreover, the Pack revolves only around SUV's exterior, so to add individuality to the salon one has to look for other options. Following this, Ukarauto online store offers various accessories and spare parts for Land Rover cars that enhance vehicle's performance and improve the look of both interior and exterior.