The Land Rover Company launched its flagship model Range Rover Classic in 1970. It was a full-sized 4WD SUV. Each new Range Rover variant introduced were enhanced to make best use of the spare parts, OEM parts, Range Rover interior parts, Range Rover exterior parts, Range Rover spares, technology and style . This helped to create a stylish vehicle that gives best value for money to off and on road users.
After a gap of 24 years, the formula was reworked to launch Range Rover P38 or P38A model. If was fitted with top quality Range Rover spare parts as the second generation large luxury SUV in 1994. The third generation Range Rover variant L322 was launched in 2002. The Range Rover Sport was introduced in 2005 as a mid-size luxury sport utility SUV. This was followed by Range Rover Evoque a compact environment friendly luxury crossover SUV in 2011. The L405 Range Rover variant was launched in 2012 to keep abreast of latest designs using Range Rover spare parts and accessories.
Designed with less production cost and aimed to be used in country terrain, it got massive sales response greater than other Rover SUV variants. The Range Rover parts for sale through our store online has classic Range Rover parts, Range Rover OEM parts, Range Rover interior parts and P38 Range Rover parts. It also includes Range Rover L322 parts, Range Rover Sport parts, Range Rover Evoque parts and other Range Rover spare parts. Avail this Range Rover parts sale that will fit your budget with best value. Ranger Rover Classic fitted with Range Rover Classic parts was famed for ability, Sport variants fitted with Range Rover Sport parts for agility and Evoque variants fitted with Range Rover Evoque parts for compatibility. Rover P38 was famed for versatile feature parts.
With better fuel economies and less CO2 emissions for a competitive TOTAL value of ownership, the Range Rover inspires you to excel in muddy, desert or busy street terrains. It is essential to replace worn out parts with genuine Range Rover spares. Get Range Rover OEM parts and classic spare parts too through our website.
STYLE WITH INNOVATION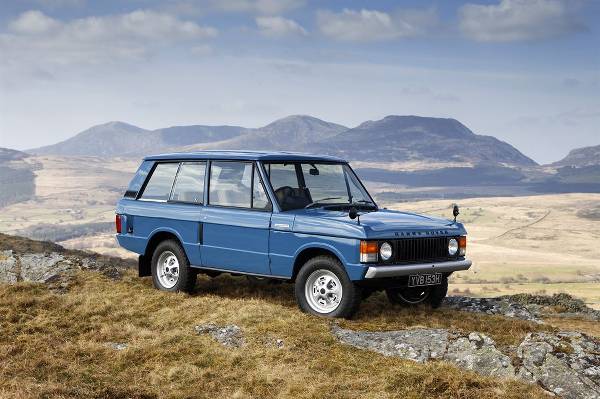 Initially, Range Rover Classic had a modest approach with parts made of standard interiors, plastic dashboards, power steering, carpeted floors, air conditioning, cloth/leather seats and coil springs. It also had permanent 4WD and four-wheel disc brakes etc. Further variants were with classy leather interior, featured controls, LED headlights, side puddle lamps and a breathtaking panoramic sun roof. The aluminium panels fixed on frame of steel styled by the engineering department to increase durability, added non-corrosiveness and better maintenance.
Check out the vast choices for Range Rover Sport parts, Range Rover spares, Range Rover parts, OEM parts in our Range Rover parts catalogue online. You can enhance your vehicle for top style with comfort. The Evoque variant was a 4 seater version with deluxe internal designing, fixed sun roof, eight-inch touch screen, mood lighting and could be started at the push of a button. It was offered in a variety of twelve internal color blends complementing 3 three elective roofing made with wood or metal trims. It also had an option of 5 exterior cameras for increased off road clarity.
TECHNOLOGY with COMFORT
Drive with the pleasure of a lifestyle experience as the classic Range Rover parts that is fitted in the Range Rover Series is supreme. Easily navigate on board and Terrain Response System to drive in any terrain be it the busy city or the muddy dirt roads. The Range Rover series powertrain has V8 engines and diesel engines and was also a widespread choice for Police and Fire departments.
Dynamic cruise control, in-touch navigation controls, improved engine parts with electronic air suspension that contributed adjustment of height as per speed. The P38 too featured spacious interiors. It featured Range Rover spare parts many components for high beam headlights, lighted passengers vanity mirrors, one-touch anti-trap windows to mention some. The four wheel locking technique was improved and had electronic traction control system. Roomy interiors provided comfort in seating layout and it had an ergonomically user friendly controls system. The L320 or Sport variant presented semi-monocoque design that gave strength for great off-road performance.
Range Rover spares and accessories at UKAR AUTO Shop
Get genuine and classic spare parts for all models of Range Rover variants from our UKAR AUTO store for Range Rover parts online through Range Rover parts for sale and keep your vehicle up to date for superior performance and easy maintenance. Browse through online catalogue online to know the different dimensions, prices, quantity, brands of spares ranging in external parts for windscreen, side lights, led lights, fog lights, doors, badges, wind reflectors, fobs, bonnet handles, hoods, tow clips, mud flaps, mirrors, grille badges, decals, glass channel, shafts and props etc.
Also, check out all intricate parts for ignition controls, pedals, seals, breaks, calipers, engines, wipers, xenon head lamps, reflectors, shock strut, wind washer assembly, axles, plugs, grommets, studs, nuts, cup holder inserts and clips. Also included are regulators, bushes, sensors, shock absorption parts, throttle body heater, tailgate, thermostat, reservoir bottle tank, seal, gaskets, ABS parts, injection pump, battery, fans, compressor, dryer, hose, transmission pipes, pulleys, pistons, radiators, stabilizers, filters etc. Range Rover parts online selection includes Range Rover OEM parts, Range Rover L322 parts, Range Rover classic parts, Range Rover spares, Range Rover interior parts, Range Rover Evoque parts which are available through our online store for all variants.
Check out the UKAR AUTO Range Rover parts for sale with Range Rover parts catalogue online and Range Rover L322 parts catalogue, Range Rover P38 parts catalogue for all your Range Rover parts, Range Rover classic parts, Range Rover Evoque parts, Range Rover L322 parts, Range Rover interior parts, Range Rover sport parts, Range Rover OEM parts, Range Rover spares and accessories or just dial 1 (844) 344 11-77 for expert advice.